John Bosco Institute of Technology, Obosi, Anambra, Nigeria and Operation Peace of Mind, USA are collaborating together for the training of students, especially the youth in areas of technical studies.
View our ONLINE BROCHURE to learn more about our collaboration with JOBITECH.
For more information on John Bosco Institute of Technology (JOBITECH), Ibolo-Obosi, visit jobitechobosi.com.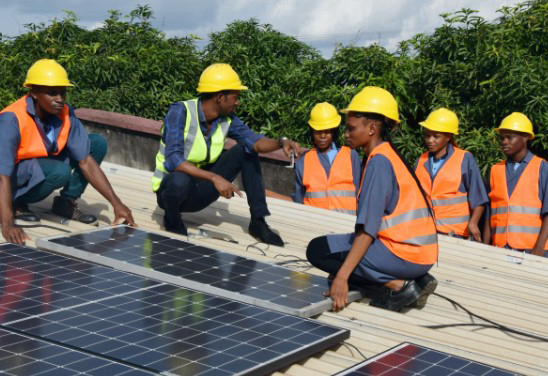 (JOBITECH students installing solar panels.)

"Nigeria has the largest youth population in the world. A large population of unskilled, economically unproductive, unhealthy and poorly educated young people is also a burden to society."
—Premium Times, Nigeria, July 21, 2022
Click here to read more news on Nigerian youth.
Help Us Save Our Youth - Donate Today!


---